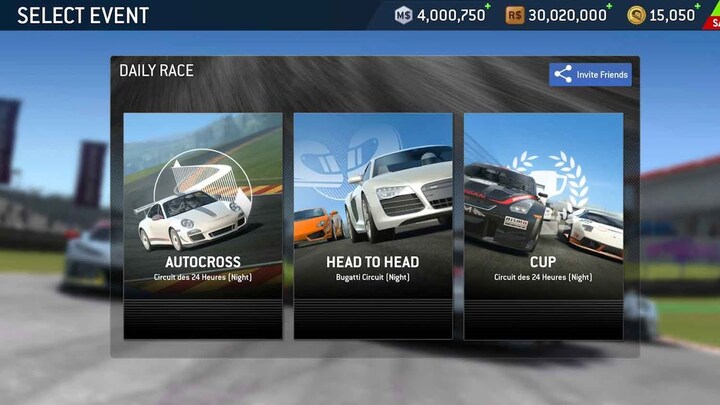 Real Racing 3 Mod is tested to be a ture mod. You should download caches before you stat the game, about 1000 Mbs. Whem you start the game, you will find only 40,000 $ and 20 gold in the game. You may think this is not the unlimited money mod. However, in this mod, you can buy anything or unlock anything for free. The more money or gold you spend, more money and gold you will get. Please notice: at first, you just got 40,000 $ and 20 golds, you can only buy cheap things for free, and the more money you spend, the more expensive cars you can buy.

Real Racing 3 Mod Features:

Unlimited Money
Unlimited Golds
Free shopping
Modified to unlimited coins, unlimited money, unlock cars, events.
Note: the game requires networking to download the data package, if the download data packet in the middle of it, please repeatedly re-entered to continue the download
Also read: COC MOD
. Mod info: unlimted money and unlimited coins, private server.